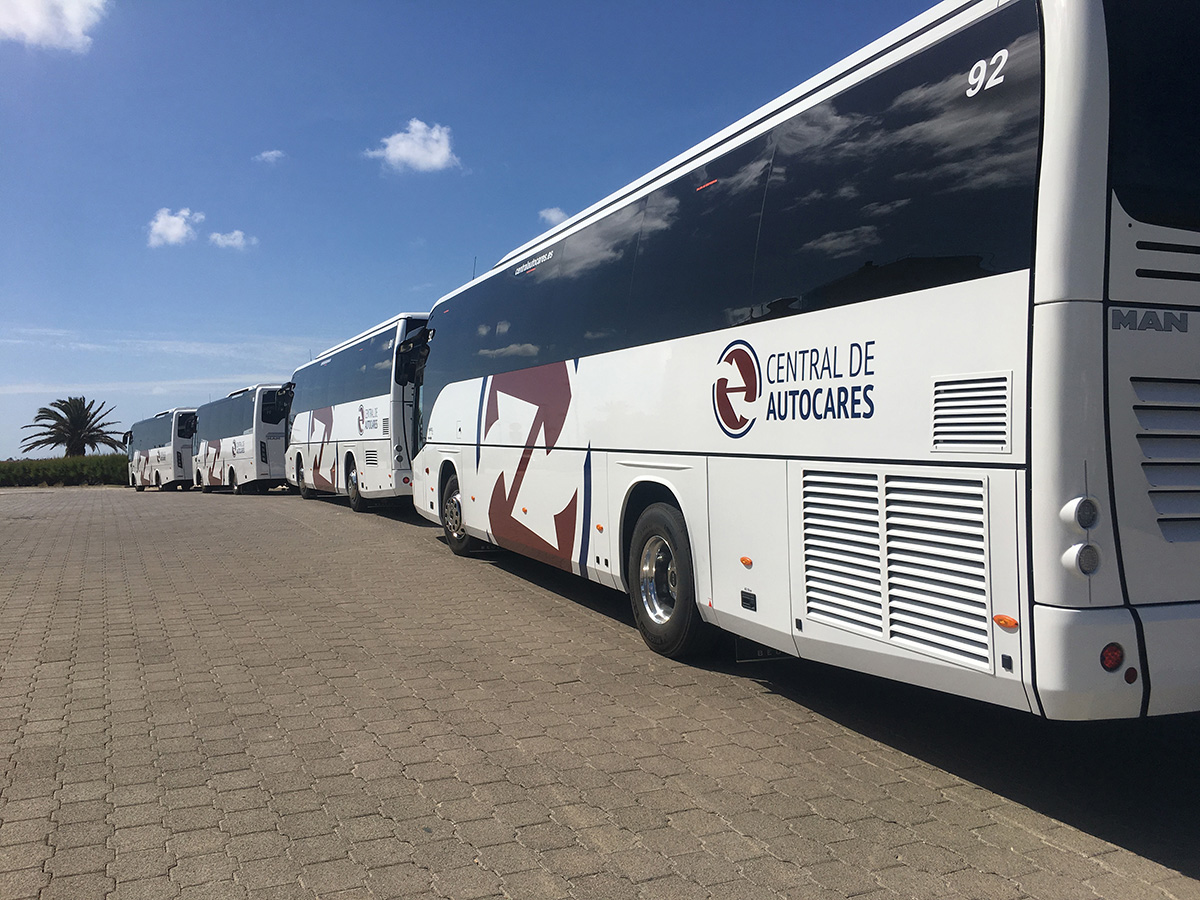 This summer is becoming a special one for us, as we have started the unification process of our brands on the vehicles. Little by little on the roads of Menorca we are beginning to see the new vehicles with the brand new Logo of Central de Autocares.
This decision has been a long time coming and we thought that it was the best time to go one step further and offer our customers a considerable improvement to our services of passenger transport by coach in Menorca, Biosphere Reserve.
Thank you for the trust you have given us we have been able to acquire the following new coaches:
-A Mercedes Benz Coach, OC% 00 RF chassis and Beulas Spica / Cygnus body, a 55 seater plus driver and crew, ideal for your coach excursions in Menorca. We are talking about a demanding, profitable and ecological coach with customized finishes making our passenger comfort optimal.
-A Man coach, high-floor Coach chassis and Beulas Spica / Cygnus body, also with 55 seats plus driver and crew, ideal for transfers to and from Menorca airport. It is an innovative and powerful coach as well as environmentally friendly.
-Two Man coaches, high floor front engine and Incar Next L9 body, 37 seats, plus driver and crew, ideal to transport the guests of your event in Menorca. Reliability and customization stand out on this coach.
For the choice of these vehicles we have taken into account the comfort and safety of our customers and drivers as well as respect for the environment of our beloved Menorca since all the buses incorporated into the fleet of Central de Autocares Menorca are equipped with the latest progressive technology.