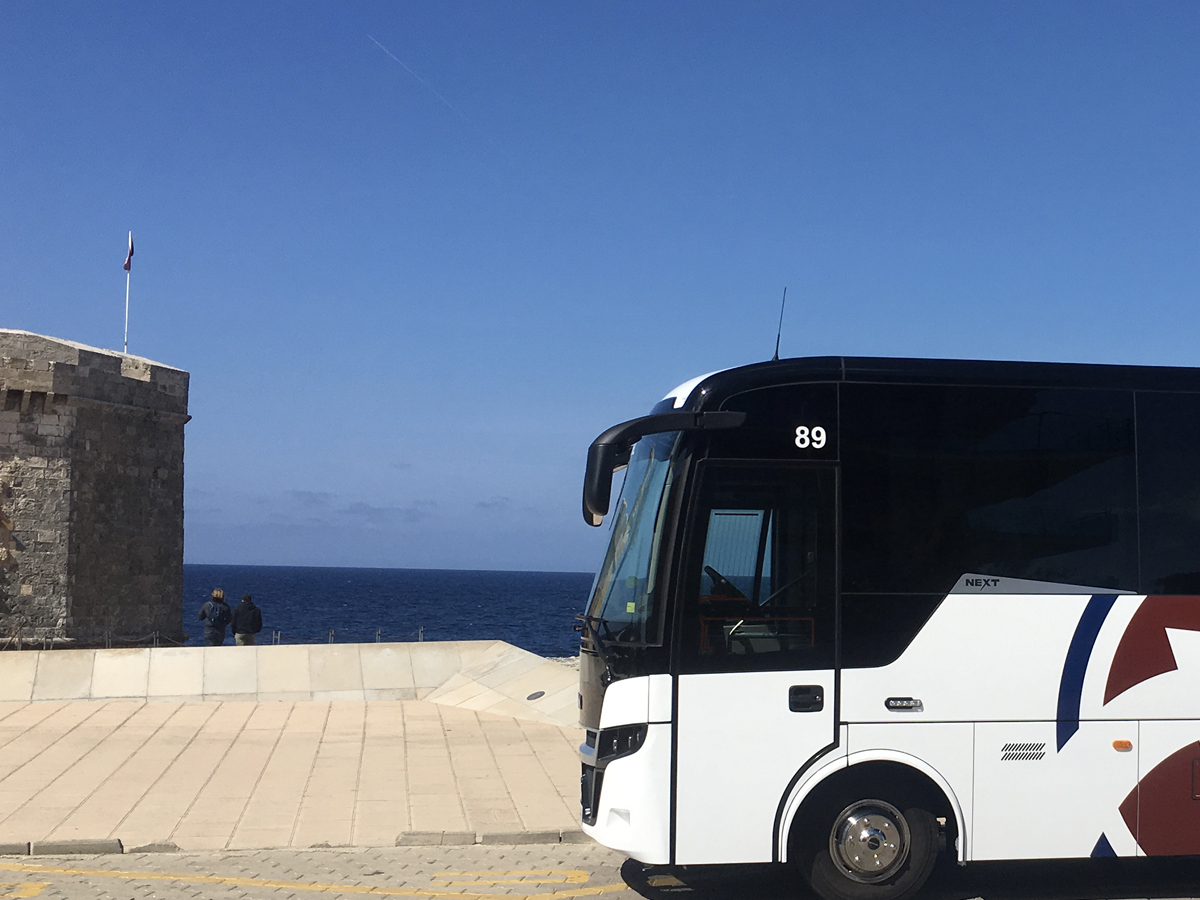 Two Ford Transit minibuses join the family of vehicles of Central de Autocares Menorca in order to offer our customers a wide range of road passenger transport in Menorca.
One of them is equipment with lifting platform to serve people with reduced mobility and to transport two disabled chairs (PMR). Both this Ford Transit minibus and the other have a capacity of 13 passengers plus the driver and are equipped to the last to offer the greatest comfort and safety possible to our customers as well as the care of the environment since we are in Menorca, Reserva de la Biosphere.
These two Ford Transit minibuses are distinguished from other vehicles with similar characteristics by:
–Less emissions thanks to the new Ford EcoBlue 2.0L TDCi engine which reduces nitrogen oxides emissions by 55%.
-It helps you drive more efficiently due to the innovative EcoMode system which constantly evaluates how your driving affects fuel consumption.
-It has greater security because they are equipped with a long list of technologies to the point that it is able to notify the emergency service for you.
-It has a continuous rollover protection with the exclusive Ford rollover sensor that controls the stability of the wheels, monitors the vehicle and identifies dangerous driving conditions.
-It has a greater control of the vehicle in the curves to provide it with greater safety.
-Incorporates the ESC (electronic stability control system) to provide the minibus with greater control that constantly monitors the speed of each wheel, the speed of rotation of the vehicle and the angle of rotation of the steering wheel to reduce the possibility of the wheels skate on wet surfaces.
-It is a vehicle designed to make your daily work easier and that travelers feel as comfortable as possible.
Well, with all these reasons you already know that if you need a minibus in Menorca for your passenger transfers by road you just have to contact Central de Autocares Menorca.